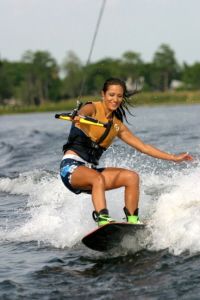 Looking for something to do? Country Acres Retreat is nearby many great attractions, activities, and areas of interest. We are just 10 minutes from Western Maryland's most popular destination...Deep Creek Lake! Click on the links below for more information.

Activities

Wisp Ski Resort
Tucked away in the mountains of Western Maryland, Wisp is Maryland's only 4-seasons resort. Ski, Golf, Mountain Coaster, and dozens of other activities.
(301) 387-4911

Mountain Fresh Farmer's Market
The Mountain Fresh Producers Association is a non-profit group of
farmers, artisans, cooks, and bakers in the beautiful Appalachian
Mountains of western Maryland and northeastern West Virginia.
(301) 334-6960

TOTL Theatre on the Lake Theatre Company
The TOTL Theatre Company is a professional performance group offering full length productions during the summer at Garrett College. The productions include comedies, youth theatre and musical theatre suitable for the entire family.
(304) 680-1002

Husky Power Dog Sledding
No Snow? No Problem! Our huskies love to pull both our dogsled and our "dogsled-on-wheels." Visit us at Mountain MD Kennels, LLC for an experience of a lifetime. Just imagine… you and your family behind a team of beautiful working Siberians… mushing through gorgeous woods of brilliant Fall colors... or within a Winter wonderland of tall pines dripping blankets of snow... or on trails thick with lush Spring greenery and wildflowers.

Other Deep Creek Lake Area Attractions
Courtesy of the Garrett County Chamber of Commerce.




Attractions

Historic Casselman Inn and Restaurant


Built in 1824, The Casselman was one of the numerous inns along the National Trail to serve the stage coaches, covered wagons, drovers and riders that made the Old Pike the busiest thoroughfare crossing the mountains. In its over 180 years of history, the Casselman has been called Drover's Inn, Farmer's Hotel, Dorsey's Hotel, and The Casselman. Daniel Grant, an English engineer from whom Grantsville took its name, was the original owner of a tract of land that he called Cornucopia. (301) 895-5055

Casselman River Bridge State Park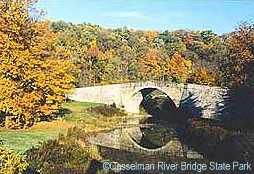 When it was built in 1813, the bridge was the largest single-span stone arch bridge in the country. It is a designated National Historic Landmark and is listed on the National Register of Historic Places.

New Germany State Park
New Germany State Park is Located approximately six miles southeast of Grantsville on the New Germany Road. The park's features include trails for hiking and skiing, camp sites, cabins and other recreational facilities such as swimming


Spruce Forest Artisan Village

One mile east of Grantsville, Spruce Village is an Arts and Heritage Center dedicated to the Appalachian culture. The Village consists of demonstration booths of various artisans which operate during the summer months, as well as local historic buildings which have been relocated to the site. Artisans include world champion bird carver, potter, black smith, weaver, stained glass, and others.

Deep Creek Lake State Park
About a 10 minute drive from the cabin, Deep Creek Lake State Park includes approximately 1 mile of shoreline on this, Maryland's largest man-made lake. Access is available for fishing, swimming, and boat launching.

Swallow Falls State Park
This mountain park contains some of Maryland's most breathtaking scenery. The Youghiogheny River flows along the park's borders, passing through shaded rocky gorges and creating rippling rapids. Muddy Creek Falls is a crashing 53-foot waterfall – a spectacular sight. Tall hemlocks dominate the silent woods. The meandering trails through Swallow Falls guide hikers to some of the most breath-taking scenery in Western Maryland.



Restaurants

Uno Chicago Grill
Uno's Restaurant, with its beautiful lake front setting, is one of Deep Creek Lake's premier restaurants.
(301) 387- 4UNO

Archie's Barbeque
WE'RE SMOKIN' NOT GRILLIN' Come and visit Deep Creek Lake's best Barbeque! Casual dining in a relaxed atmosphere.

Other Deep Creek Area Restaurants
Choose from a wide variety of eateries just a hop, skip and a jump from Country Acre Retreat.